I have been dreading writing this blog today but I feel it's important to get this perspective out there. All I can do each and every week on Metal Mouth Style is be honest about my current personal life & style experiences. I think this should also include a personal experience that may be teachable moment. Being A Black Woman In Mexico is more so for those who are not black to understand the subtle nuances that occur when your perceived as "less valuable" based on your race. I will never fully understand what it is like to be white and you will never understand fully what it is like to be black. However, we can learn from each other here and try to understand each others perspectives. Understanding leads to empathy and empathy leads to kindness but you cannot have one without the other. So let us try to understand today and see what that leads to.
Today we will also include:
1. Realistic Tiny Bags
2. 3 Ways to Rise Above Racism
3. My top 3 street shop deals of the week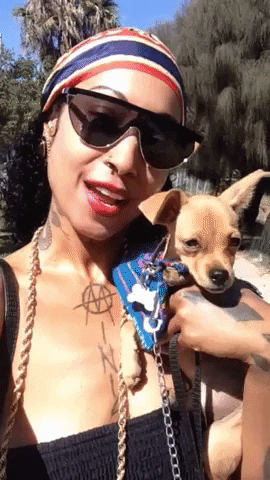 California & I in Tijuana Sunday 10/7/2019
I have lived in Mexico for 2 years now in the state of Baja California Norte. I'm in a beach community known as Playas De Tijuana. For the most part people keep to themselves here. It's fairly quiet in comparison to the madness of the city center of Tijuana. Divided by a Valley and 15 minute highway drive from the downtown core there's less day to day crime here (although this area is not immune to it so always proceed with caution). The rent is much cheaper in comparison to those living in the U.S.A or Canada (about 50% less). Yet the proximity to the border is fabulous if you hate to fly and love to travel (Uber from Playas de Tijuana to San Ysidro Border Crossing into San Diego is 15 minutes total).
White Beer
Italian… not quite white but not quite black either…
A brown beer but lacking any brown people in their ads
White Life
Until this month I saw Yalitza Aparicio on their most recent ad campaign. Is that only because she was nominated for an Oscar? Is that how big of platform people of darker skin tones must get to on their own to be recognized as equal in mainstream culture?
White make up
White food
White person with black hair…interesting.
P.S We love realistic Tiny Bags that you can actually fit things in! Like this tiny wallet.
Click to enlarge
Each handmade bag (50 Pesos Each) fits a mini wallet, keys & iPhone 5
Vintage Silk Top TJ Street Shop: $3
Jeans TJ Garage Sale: $2
Hat TJ Garage Sale: $.50 Cents
Tiny Bag Made in Mexico TJ Boutique: $3
Flats Agaci: $5
By this I really mean dress better than the 99%. If you can't be in the 1% of financial wealth because you weren't born into a rich family it doesn't mean you can't look it and feel it. Real wealth starts internally. Feeling good about yourself, what you stand for and how you choose to present yourself is KEY. Most people, no matter what race lack personal style. Putting in that extra 10 minutes it takes to actually put together an outfit and style yourself already has you leaps and bounds ahead of the majority.
This is bar none the hardest step I have to take and remind myself constantly to take each and every day. Shut in days are usually caused by me being tired of having to be kind to the unkind. I've been unkind to others before but not based on their race. Based on how they treat/approach me is what will bring out my less than kind treatment of others. Daily I'm forced to have to be kind when those are judging me for being black and not looking like most of the people that live here. If I wasn't kind I'd never get anything done in Mexico or I'd be constantly depressed and angry with the world. When someone is giving you flack you have to cut them some slack. If they don't accept your kindness then remove yourself from the situation. If your tired of being kind then remove yourself from the situation. Knowing when to be kind to the unkind and what your bandwidth is for enduring the unkind are both keys to this exercise. Let's put it this way. If someone is judging you based on your skin tone then be nice to them. If that doesn't work to break down the initial racial barrier and their still being dick. Then leave. If it's work/school this can get tricky but still.. leave. You have more power than weak minded people when your strong in your self. Remember that.
It's the easiest step of all. Tell others about your experiences! Not on social media. Don't get on a cancel culture train or outrage culture train. Get on an actual train and talk to people. Ask them about their views on Race regardless of their race. Share your experience that way. Keep the conversation going in and out of friend circles. This isn't about boycotting or shutting down companies not being inclusive. It's about showing people how to be more inclusive so we can all evolve. Forcing inclusivity isn't genuine nor is that changing the world. You can smell the desperation from brands that are currently trying to do that in the U.S.A miles away. It needs to be more honest conversations from people for people to people. A mindset shift to promote better communication not a marketing shift. Speak out not at people. Have more curiosity for others and they will naturally become more curious about yourself. That is where you can really start sharing your stories and learning from others.
Now let's get into some of my favorite looks from this week shall we! Fun fashion time!
Click to enlarge
Click to enlarge
Puerto Nuevo, Baja California 10/3/2019
Click to enlarge
Black Velvet Handmade Vintage Dress: $4
Click to enlarge
Click to enlarge
Click to enlarge
Click to enlarge
Striped Blazer TJ Street Shop: $5
Bag TJ Botique: $15