I was so excited to style this look today simply because I love the band Deftones and love pulling inspiration from music. I also wanted to show petite people how to wear larger sizes yet still have them be fitted to your shape and proportions. This way when you see things you love but are not your size you won't have to cancel yourself out of the game and can go for those larger items as long as you style them right.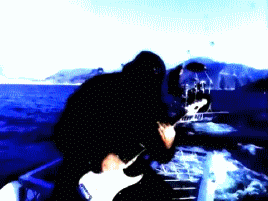 The first time I heard Deftones music was on MTV in late 1997 and I was 13. The music video for "My Own Summer" was playing and I remember feeling as though this was something people had not seen before. It was on a weekend I remember so clearly where all I would do is either listen to music. play music, write lyrics or draw. Those where my forms of communication with the world. They still very much are to this day I just don't watch Mtv anymore instead I watch Youtube. I still write lyrics, practice making music and use those things to communicate with the outside world. Even if it's in private and never released writing and vocals have always been a huge outlet for me. It's bands like Deftones that showed me how to be vulnerable enough to tap into that. Chino Moreno as a front man would jump kick and scream in a way that was so transformative to me.
Today's look is directly inspired by the track "Rocket Skates" which came out in 2010. I have always loved the lyrics to this track. Especially this part "Your red soaking wet, I'm right next to you". Since I don't wear a ton of color I thought this would be the perfect opportunity to pull out my vintage red leather. This skirt I found when I lived in LA at Goodwill a few years back for only $5.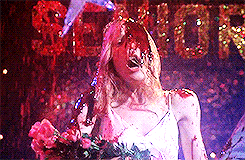 Personally. I don't like a lot of red in my wardrobe due to the fact that it bleeds more than any other color onto others. You have to be really careful with reds especially when your storing your clothes. Never hang/fold red by white or any other light colors in your closet or cabinet. It should always be stored right after your blacks. I would even go so far as to use a cloth bag (or extra pillow case) to store reds in so the fabric cannot bleed if it's going to be close to other items. Color coordinating your closet it super important. I've been doing that since I was 14 years old. It's saved a lot of my pieces from color transfer.
Another awesome part about this look I found quite suiting is that this Tee was only $2 at a garage sale here in Tijuana. Chino Moreno the lead singer is also Mexican/American so I thought it was pretty cool that I found my Deftones Tee here here in Mexico. His style is very Chicano and I can appreciate that he throws back to his roots quite often in his personal style.
My personal style hack this week is how to wear an XL and not have it look XL on a petite person. I'm a standard size small. This Deftones Tee is an XL. How I made it look more fitted was to roll up the sleeves all the way to the shoulder lines to get rid of that boxy look. Simply by rolling the sleeves it made the fit more relaxed rather than over-sized. Then I went with a high waist fitted skirt to really accentuate my waist and give more shape to this look. A skirt or pants works for this. The trick is it has to reach above your belly button for it to really cinch in over-sized tees. Another great thing about wearing an XL Band Tee is that it also doubles as really comfortable fun sleepwear. I'm all about getting the most out of the items you wear. You will not ever see me repeat an outfit here but you will as this blog goes on see many different ways to wear one single item. Longevity is key to sustainability in your wardrobe.
With that all being said I hope you no longer shy away from pieces that may be a great price but not your size. It's all about how you wear it and knowing the simple tricks to get things to work for you. My entire look aside from my red leather skirt & half cap today was all found in Tijuana. I leave you with "Rocket Skates" on our way out today.
Style Breakdown:
Leather Skirt – $5
Total Look Cost: $17
Until next week you can check out my links below. I have a weekly Podcast "Metal Mindset"
which goes live every Wednesday. "
This Week In Metal
" is my Youtube series which also goes live every Thursday. You can also be a contributor to my next Metal Mouth Style Blog on
My Patreon Page
.
See you next Monday for more
Metal Mouth Style
.